Latest News
Following our dream
A pool for our kids and grand kids!
When Performance Pool and Spa (5 stores in the Minneapolis/St. Paul area) was contacted by a couple who wanted to build the perfect pool for their children and grandchildren, it became a great reminder of where the pool industry began and one really important reason for owning a pool.
Nik Hawley, Lead Sales Rep for Performance Pools met the couple following the husband's diagnosis of stage 4 lung cancer (as a non-smoker) and their decision to build their dream house and swimming pool in spite of their personal challenges.
Homeowner's David and Julie Oliver were thrilled to meet Nik, immediately recognizing his interest and care in building a pool in accordance with their wish list.  Julie Oliver is a professional photographer and credited with all the photos below.  She wrote a blog about the entire home and pool project.
Blog available at: http://www.julieoliverphotography.com/new-blog/
Working with Nik, the couple helped design a "sport pool" specifically for playing water volleyball, 3' deep at each end and 5 1/2' deep in the center. The pool also features a large sun tanning deck for loungers that contains 10" of water. Because the backyard behind the new home had a high water table, keeping the maximum depth at 5 1/2' also made construction simpler.
Notes from Julie's blog help to share the story:
"A backyard pool was part of our plans when we lived in Mankato.  That was over 20 years ago and it just didn't happen.
Actually for the 35 years we've been together we have talked about either living on a lake or having a pool.  So we are super excited to see the plans for our yard coming together and they include a swimming pool.  Performance Pool will do the installation beginning the first week of June.  We see it as an investment in our family, good for our health and a way to take full advantage of Minnesota's beautiful summers.  It also ties into that desire to entertain again.  Having a few friends over to swim and relax or hosting a big bash sounds perfect for this time in our lives.  
But first, safety.  It's consumed our thoughts during planning. 
A few features we are using for safety purposes 1) a home security system that will alert us if a grandchild or anyone were to exit a door, a fence with locked gates and most importantly a pool cover that will not allow kids access to the water without an adult.  Performance Pools uses CoverStar automatic safety covers, a safety system that uses a toggle switch to lock the cover, detects water on top of cover to send a signal to the pump to take the water off the cover".   End result: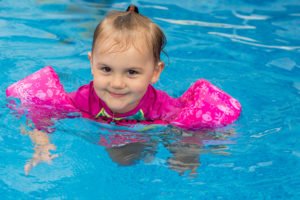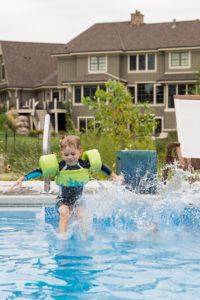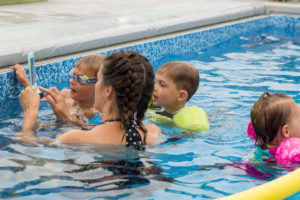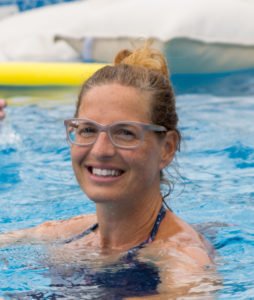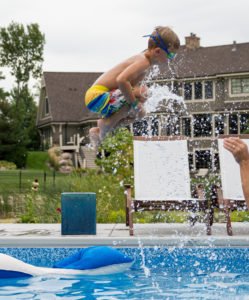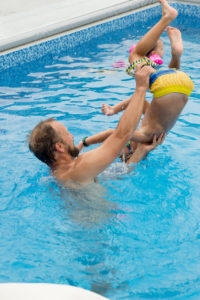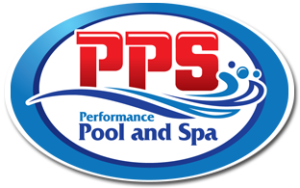 Respectfully submitted, Ken Rogner, Carecraft VP, Networking and Education