Member Spotlight Archive: HAUK CUSTOM POOLS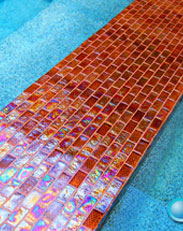 ABOUT HAUK CUSTOM POOLS
Hauk Custom Pools is owned by Robby and Crystal Hauk. Robby is a 17-year veteran of the pool industry, and the son of Bob Hauk who was a pool industry innovator during the 1950s. Today, Robby and Crystal's sons, Nick and Clay, are involved in the family business, making three generations of Hauks in the pool construction industry. Their phenomenal success and hundreds of satisfied Dallas pool owners comes from constructing well-built, beautiful pools. Others may try to imitate, but there is only one, original Hauk Custom Pools.
Integrity. Expertise. Customer Service.
Hauk Custom Pools has grown to become one of Dallas' top swimming pool and spa contractors for good reason. Integrity, expertise, and customer service are paramount throughout the pool building process. It all starts with understanding what our clients want and then delivering a product above and beyond their expectations.
How do we do it? Our design team uses the latest in pool design technology and offers a fresh, progressive perspective. We listen. Our client's ideas and desires are an integral part of the design process, and their concerns are equally as important.