Member Spotlight Archive: Aegean Pools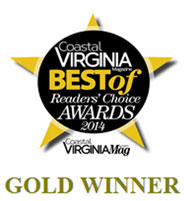 About Aegean Pools
Aegean Pools, is the largest in-ground pool company in South Eastern Virginia. We have been in business since 1984 under the same name, same company and same owners.
Almost all of our business is based on referrals from our happy customers. We have built more than 5,000 in-ground pools.
Our company has three divisions-Construction, Service and Retail Store. Each is ran by its own management team and employees, dedicated and trained to take care of you for as long as you own your pool.
We are authorized service centers for everything we install on our pools. In other words if you ever need anything for your pool it's all under the roof of your Aegean Pool family. You will appreciate this through the years to come.
The secret of our success: You will find out that all Aegean people have one thing in common "We care about our customers."