Member Spotlight Archive: Hydropool.com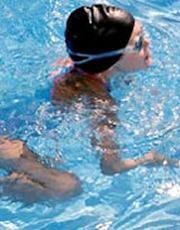 About Hydropool.com
Hydropool.com has been providing service for the greater Washington, DC Metro area since 1983. Our services range from pool service, pool equipment installation, full pool renovations, spa services and repair, and spa equipment installation, pool construction, and e-commerce of swimming pool and spa related supplies and parts. Our service technicians are fully trained on the latest techniques and equipment through numerous training seminars each year.
Our retail locations are stocked with thousands of the highest quality pool and spa chemicals, pool and spa accessories, toys, games, parts, equipment and anything else you may need to make your pool or spa experience more enjoyable. Our professionally trained sales staff is available to answer and assist you with any of your pool or spa needs.
Our goal at Hydropool.com is to provide you with superior service and products. We are committed to offering you state of the art technology and products as we strive to keep up with these growing times. As advancements are made you can be sure we will be one of the first to employ them into all aspects of our company. By doing this you can be certain we will be able to meet all of your pool and spa needs quickly and accurately.