Member Spotlight Archive: B&B Pool and Spa Center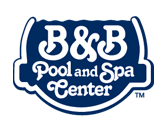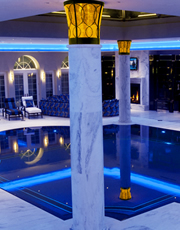 About B&B Pool and Spa
The leader in eco-friendly, inground swimming pools, B&B has been designing and building national-award-winning gunite pools and spas since 1972. B&B Pool and Spa Center has been building beautiful, top-quality pools and spas for residential and commercial customers for more than 37 years.

Set in fully landscaped and equipped outdoor environments, our creations win national and international awards for design excellence and professionalism.
We have a large, in-stock inventory of maintenance items like automatic pool cleaners, chemicals, screens and filters. We also have the fun stuff (you deserve a cool, new lounge chair!) including everything from pool games, drink trays and towel warmers to goggles and unique toys.
Come in to browse our complete catalogue of slides, lifts, rails, ladders, fences and other deck accessories and safety equipment which can be custom installed to suit your needs.